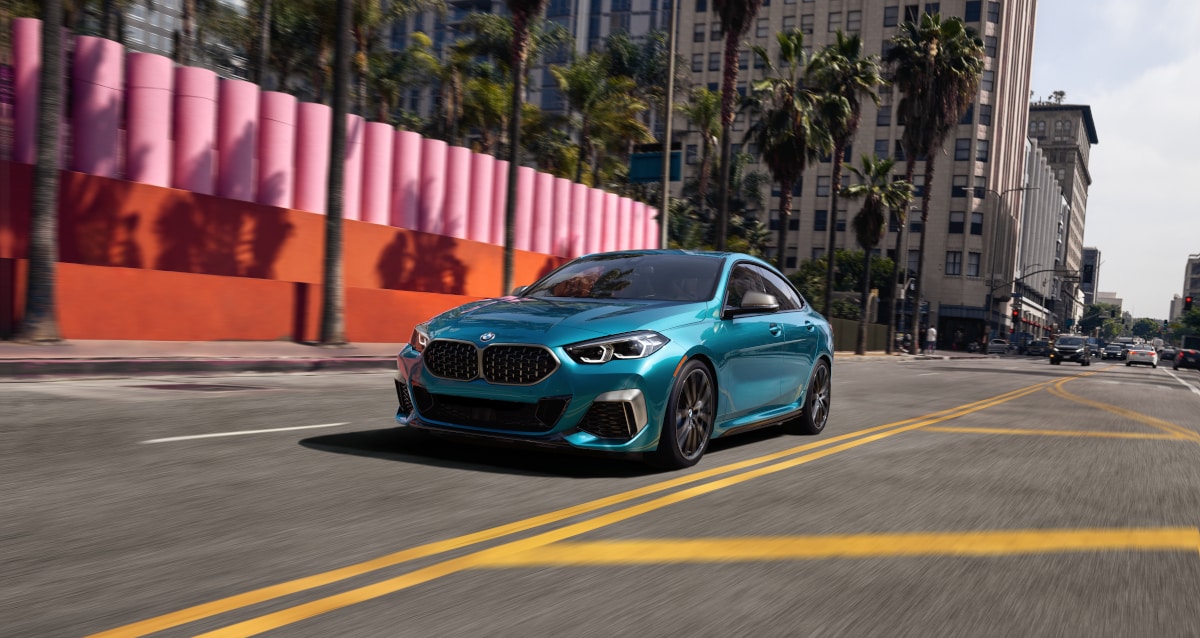 Introducing the BMW 2 Series Gran Coupe
If you love the idea of driving an innovative and powerful new car, the first-ever BMW 2 Series Gran Coupe in Westlake, OH is what you're searching for in a car. Featuring cutting-edge advancements in technology and performance, the new BMW 2 Series Gran Coupe delivers the type of style and impressive features that Cleveland drivers have wanted for as long as you can remember. Here at our Ohio BMW dealership, you can speak with our team of BMW experts about how you can make this brand-new addition to the BMW model lineup your very own.
We understand that there is something unique about each and every new BMW model on our lot, and the 2 Series Gran Coupe is no different, offering its own spin on a vehicle that has a proven success rate. Whether you're looking to turn heads on your commute, or want a thrilling & sophisticated luxury sports car for weekend excursions, with the BMW 2 Series Gran Coupe you'll have a lot of fun in the process.