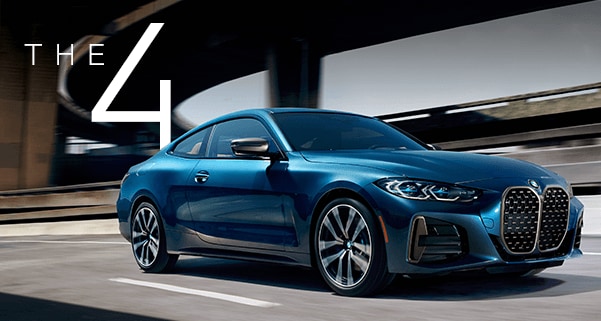 Westlake, OH Drivers see the BMW 4 Series Offers More Than the Competition
For many performance luxury drivers there are no more iconic vehicles than the BMW 4 Series and the Audi A5. While these performance models might be similar at first glance, many drivers from the Westlake, OH area beg to differ. Drivers from Lorain, Rocky River, Avon Lake, and North Olmsted find that the BMW 4 Series has more to offer than the competition, so read on and learn how the competition stacks up.
BMW 4 Series vs. Audi A5
Performance: The BMW 4 Series and the Audi A5 both are known for their heart-racing performance. Only the BMW 4 Series offers multiple engine options that range from a fuel-efficient four-cylinder to a thrilling six-cylinder option that will have you outpacing the competition.
Driving Experience: The Audi A5 comes standard with all-wheel drive making impossible for it to deliver the same exciting cornering of the rear-wheel drive BMW 4 Series. The BMW 4 Series can still give you the control you need when you choose to couple it with X-Drive all-wheel drive for balanced torque distribution.
Pricing: Both of these luxury performance models are priced competitively in the market but the BMW 4 Series comes in with a lower price tag at the base model.
Comfort: In a coupe you likely don't think of a spacious cabin as an attribute. In the BMW 4 Series it is, with more headroom and legroom than the Audi A5 you can drive more comfortably to your destinations.
If you're interested in a new BMW 4 Series performance vehicle be sure to come by our dealership in Westlake, OH where we help drivers from Lorain to North Olmsted find the vehicle of their dreams. Our team of BMW auto experts will help answer all your questions and get you behind the wheel to experience the legendary performance for yourself.