BMW Sports Activity Vehicles ® Available in Westlake
BMW has done something that other automobile brands wish they could do. They have created an SUV that features sports-car level performance. These vehicles were engineered to deliver superior performance and handling than standard SUV models.
When BMW set out to create the first X5, they discovered that traditional SUV designs were limiting, so they created an entirely new class of vehicle, the Sports Activity Vehicle. With elegant designs and remarkable power, each SAV offers a truly unique driving experience to Cleveland drivers.
These vehicles are larger than traditional BMWs, but they still keep the sports car prowess that the brand is famous for. With the signature kidney grilles and strikingly contoured designs, there's no doubt that the SAVs are BMW vehicles through and through.
Between SAVs and Sports Activity Coupes ®, There's No Shortage of Stylish Options For Cleveland BMW Drivers
The Sports Activity Vehicles ® class offers a handful of different BMW X-series vehicles to choose from. For the pinnacle of curb appeal, some BMW X-series vehicles are considered Sports Activity Coupe ® vehicles. These are styled more like a coupe, offering a sleek sloped roofline, but still sport an SUV body. If you are interested in learning more about each individual Sports Activity Vehicle ® then read our breakdown below!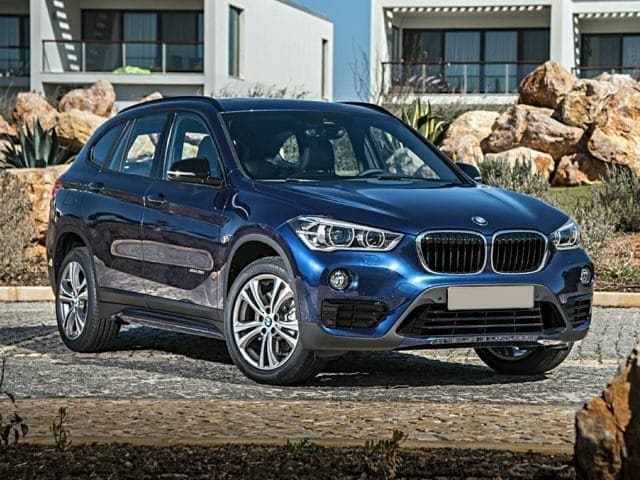 Experience the BMW X1
Drivers from Westlake to Lorain are raving about the BMW X1. This vehicle is the smallest of the Sports Activity Vehicle ® lineup but, you know what they, big things come in small packages.  The X1 lives up to that saying by providing up to 228 horsepower with its impressive engine.
What it has for power, it doesn't sacrifice in fuel economy. This vehicle sports a unique 31 highway mpg. This is unheard of since it can reach a zero to 60 mph in only 6.3 seconds. A vehicle like this is so powerful and fun to drive that you won't ever want to reach your Avon Lake Destination.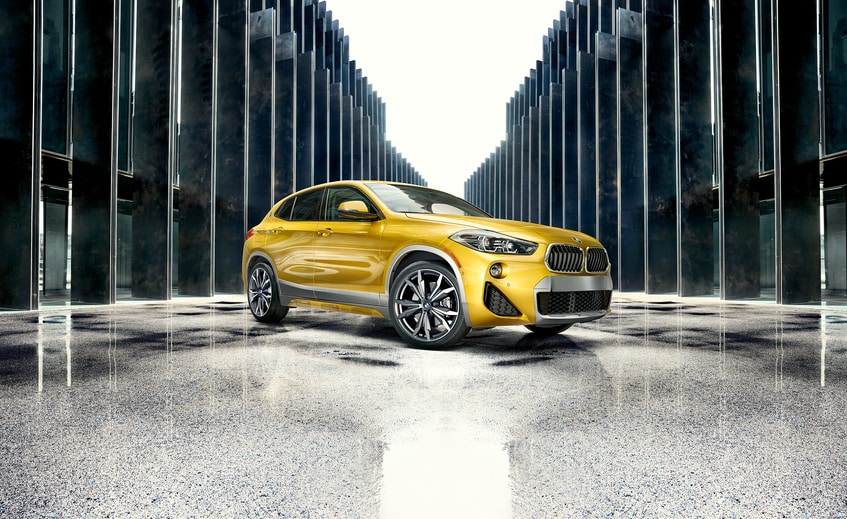 Explore the Exciting BMW X2
Westlake drivers who need a little extra space and capabilities should consider the BMW X2 SAV. This model offers the powerful 2.0-liter TwinPower Turbo engine paired with xDrive28i all-wheel drive or the standard sDrive28i front-wheel drive. The smooth exterior gives you an air of sophistication coupled with a rugged attitude so you can feel at home on city streets and dirt roads.
The X2 offers a 6.6 second 0-60 time so you can quickly bring this formidable vehicle up to speed. Drivers in the Cleveland area will love this powerful vehicle and its remarkable style, so don't hesitate to learn more about this compact BMW SAV.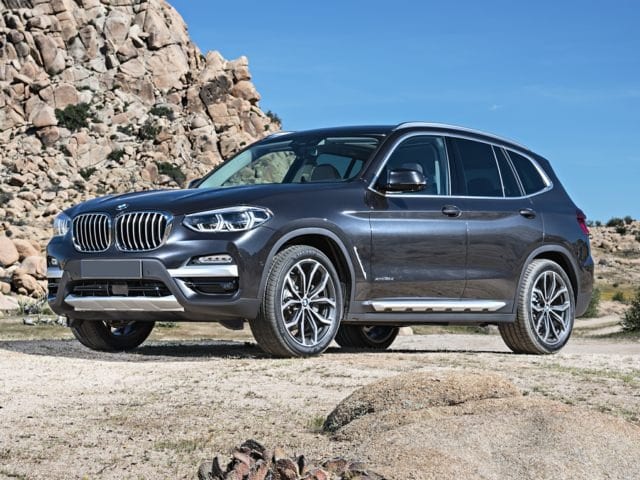 Discover the Thrill of a BMW X3
The X3 is the middle point between the X1 and the X5. It offers more horsepower with a 355 top horsepower engine. It is the ideal pick for folks that love luxury and off-road capabilities. It has a total of eight inches of ground clearance. This way, you can avoid tall grass and not worry about getting a little bit of air with the X3.
If you do leave the ground, the BMW X3 has a system of shocks to prevent serious damage from occurring to your vehicle. Dirt, sand and rocks are no problem for this BMW. It doesn't matter if you are near Rocky River exploring the great outdoors or if you are taking a road trip to North Olmsted, the X3 is prepared to get you where you need to go.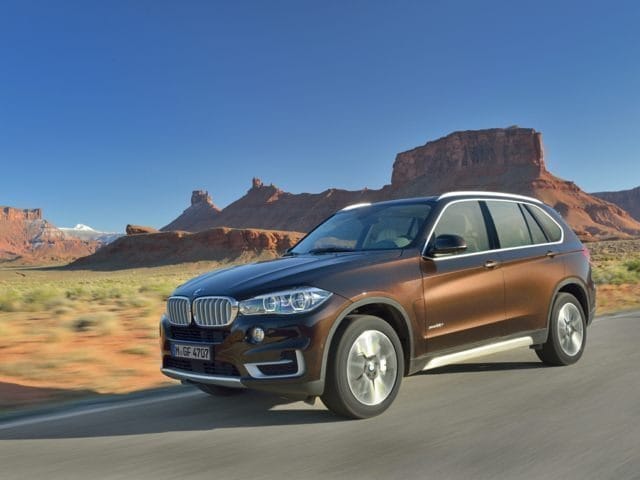 Upgrade to a New BMW X5 in the Surrounding Rocky River Area
One of BMW's more spacious Sports Activity Vehicles is the X5. This vehicle has four different engine options to choose from. With up to 445 horsepower, this vehicle is a force to reckoned with.
Do you enjoy packing all of your friends into your vehicle and taking a road trip to Lorain? With three rows of available seating, the X5 lets you bring everyone along for the ride. While inside your X5, they will be amazed by the intricate stitching and craftsmanship of its seats. They will also enjoy the interior because it is trimmed with real wood or brushed metals. Style and comfort are coupled with the new BMW X5.
If the style of the BMW X5 alone doesn't impress then they will be impressed by the X5 and its innovative safety features. The X5 sports a Rear-View Camera that is standard on all trim levels. When it is paired with the Park Distance Control, you can be sure that you will park perfectly every time. With the Know Your Surrounding package, you can enjoy an optional Surround View Camera. This uses a series of cameras to create a bird's-eye view of your vehicle. This way you can be alert to any obstacles that are surrounding your vehicle.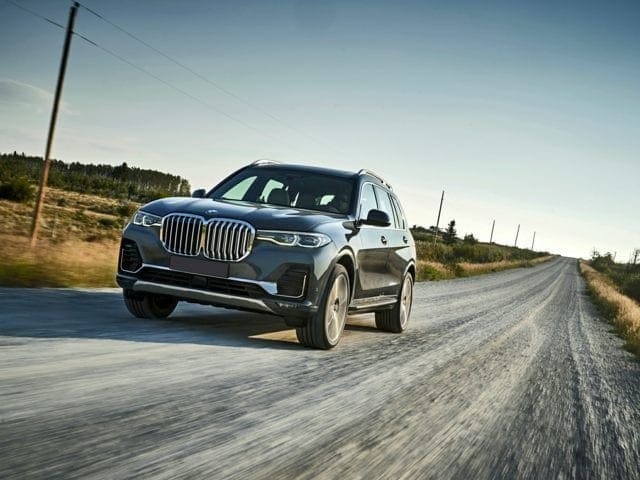 The New BMW X7 Offers Three-Row Seating
The new BMW X7 is the largest BMW ever produced, with third-row seating standard. This luxury vehicle can accommodate up to seven passengers with plenty of space for additional storage. Learn all about the new BMW X7, then inquire to buy or lease yours.
Purchase an SAV from BMW of Westlake
When you get behind the wheel of a Sports Activity Vehicle ®, it leaves a lasting impression. Not only do you have an outstanding amount of power at your fingertips, you also have a luxury vehicle that can turn heads. A BMW is a vehicle that you can be proud of. You may find yourself taking an extra lap or two on your way to your next destination just to show it off.
Buying an SAV is a great option for drivers who need the extra space and capabilities of an SUV, but also want something sporty and stylish. The BMW X models all offer different drives that are tailored towards different lifestyles, so you can get the SAV experience no matter what you need.
From stylish compact vehicles to massively powerful full-sized SAVs, BMW has something for everyone. If you're ready to take on some of the toughest conditions in style, then buying an SAV is the right decision.