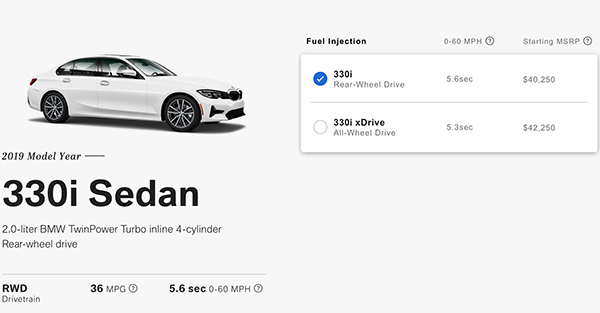 This new 3 series is available initially as a 330i and 330i xDrive only. More variants will arise with time.
There's been a lot of anticipation floating around about how this new iteration will be received. Hopefully some of that anticipation will be alleviated by allowing us to configure custom builds to see
what we can generally expect to see on the lot. There are plenty of packages and color options. Let's dive
into an example of what I would choose!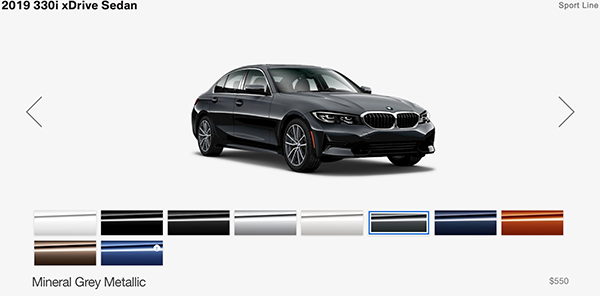 First off, I would most likely stick with Sport Line. I love the looks of M Sport and the Luxury Line, but I prefer a more understated appearance. I would most likely also go for Mineral Grey Metallic as my choice of paint color. I like having a darker color that doesn't show a lot of dirt. Glacier Silver Metallic also looks very good and would be a close second for me. I would keep the standard 18" wheels (Style 780) that come with it. Those same wheels are also available with a non run-flat option with an included spare tire for an additional $150. I actually like the convenience of having run-flat tires. I know
some people didn't like the feel of them when they first came out, but the tire manufacturers and BMW
have learned a lot and have mastered the ability to maintain the comfortable ride associated with them.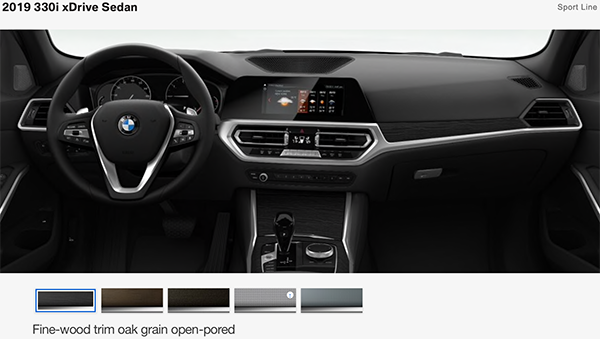 As for the interior, I would keep the Black Sensatec that is standard on the 3 series as well. This newer version of Sensatec is softer and still more durable than leather. Having 2 little ones makes these decisions a lot easier! I would also shoot for the Fine-wood oak grain open-pored trim. It's a mouthful, but looks really good with a black interior.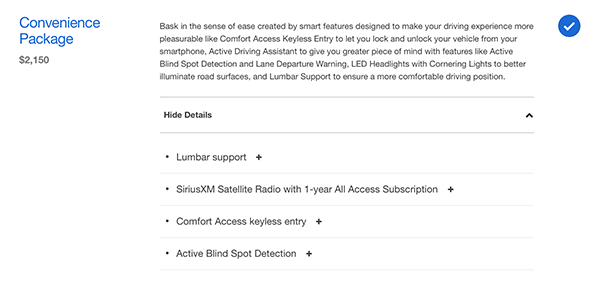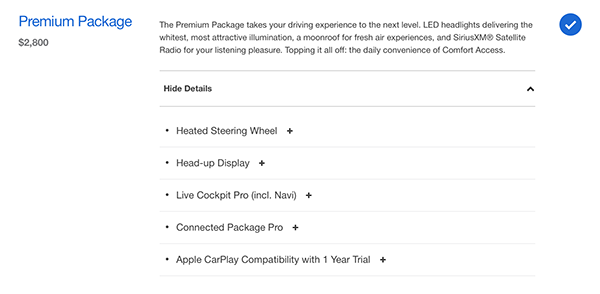 For packages, it would be hard to pass up on the Convenience Package and Premium Package. Lumbar support, Comfort Access, Navigation, Head-up Display, Live Cockpit Pro, and the Connected Package Pro are must haves for a tech oriented guy such as myself. The Connected Package Pro includes features such as Real Time Traffic, On-Street Parking (where available), Hazard Preview, BMW Remote Services including Stolen Vehicle Recovery, BMW Connected App, and Concierge Services. The LED Headlights with Cornering Lights would definitely help on the roads near where I live where deer could jump out 5 feet from the road at any moment.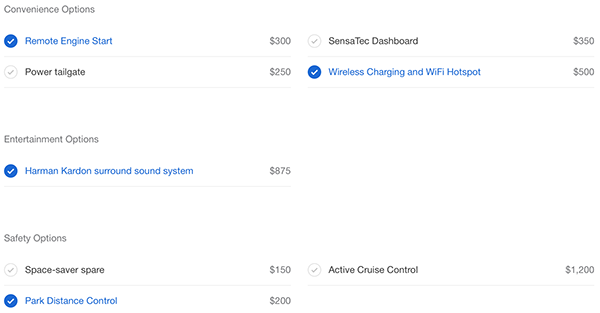 For the stand alone options, I would most certainly get the Remote Engine Start, Wireless Charging and WiFi Hotspot, Harman Kardon surround sound system, and Park Distance Control. Even with how quickly the heated seats and steering wheel heat up, Remote Start on a car in the winter can be a lifesaver! Wireless charging is everywhere now, so why not the car too? The WiFi Hotspot may prove useful on longer trips as well. The base audio system is quite good out of the box, but I am a bit of an audiophile. Have the ability to customize the EQ and have surround sound is nice for certain songs or albums. Most people probably don't need that. Park Distance Control is also a huge benefit when it comes to parking is tight spaces, which happens far too often!
If you'd like to check out my build, you can enter the build code into the site. My build code is DTE6KEK6. Also, if you have any questions about what certain packages include or what specific features mean to you, please contact us online, by phone at 440-887-0000 or in person at 24690 Sperry Dr. Westlake, OH. We look forward to speaking with you and helping you get into your next BMW! Also, visit our BMW Genius Facebook page at
https://www.facebook.com/BMWProductExpert/
or our Instagram Page at
https://www.instagram.com/bmwofwestlake/
.
Thank you!