BMW Genius Corner: 2019 BMW i8 Roadster
The sun is shining here at BMW of Westlake, and that can only mean one thing...convertible season! I couldn't think of another way to kick off this summer, than with an article about BMW's newest convertible, the refreshed BMW i8. Up until now, this dual personality hybrid was only available as a coupe. While the coupe is still available (and the more sporty of the two), I'll focus on the roadster today.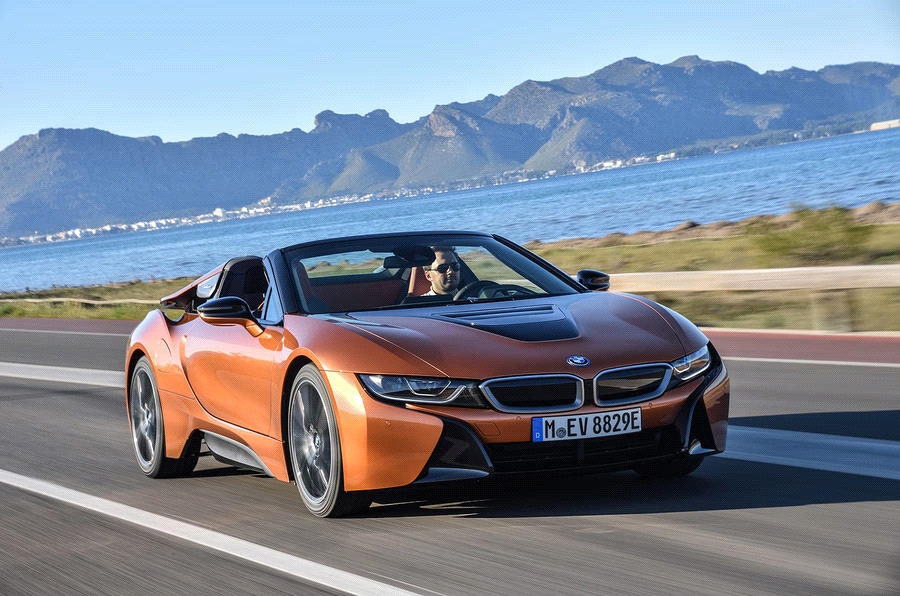 While people have been asking for a roadster for a while, the car wasn't initially intended for topless duty. BMW has been hard at work making some key changes that could make this possible. Fortunately, the swathes of CFRP (Carbon Fiber Reinforced Plastics) has kept it relatively rigid. Usually this is an area of concern as the roof helps support the car's structure around corners. They did add some additional support to help both the roadster and coupe. The back seat has been removed so the top can be stored there, though I'm not sure anyone actually uses that seat. The front air vents have been redesigned to help re-route airflow. This was necessary to help the windows from fogging up and causing unnecessary heat inside the cabin with the roof down.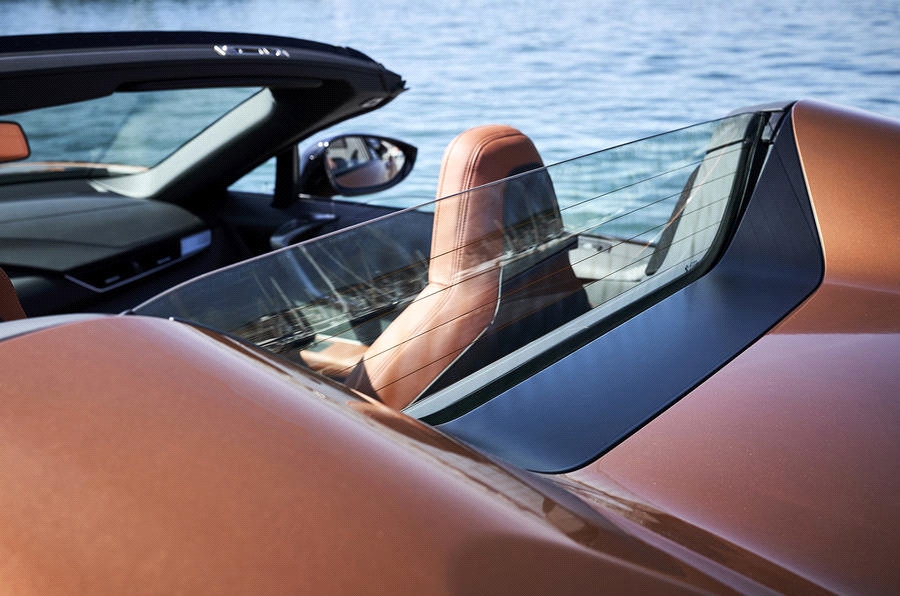 There are a couple additionally touches that are welcomed. There are two new colors available for the exterior: Donnington Gray Metallic (one of my favorite colors) and the new E-Copper metallic. The E-Copper upholstery is available with the new Tera World Copper trim level. The Laserlights are still available as an option as the first car in the United States to have the technology onboard. It is automatically tuned to the highest allowed brightness. There's also a cool new Roadster logo available on the rear pillar.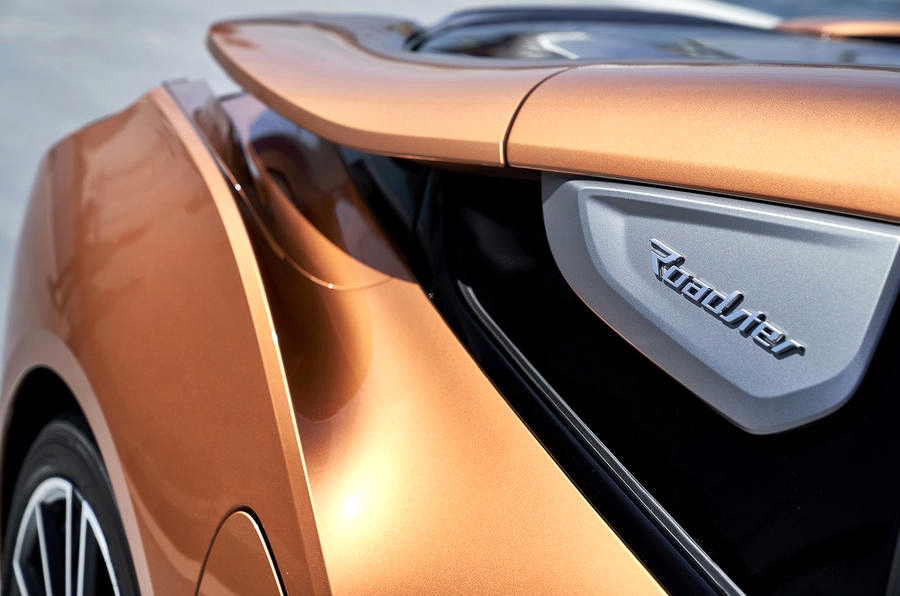 Ceramic controls are available as well as iDrive 6.0 coming standard with a year of Apple CarPlay. The new touchscreen along with BMW's new i-specific features within the BMW Connected mobile app should provide more ways to interact with the car, while maintaining it's intuitive nature. System power is up 12 bhp to a total of 369. This along with an additional 25%-30% in electric range means more enjoyable silent driving.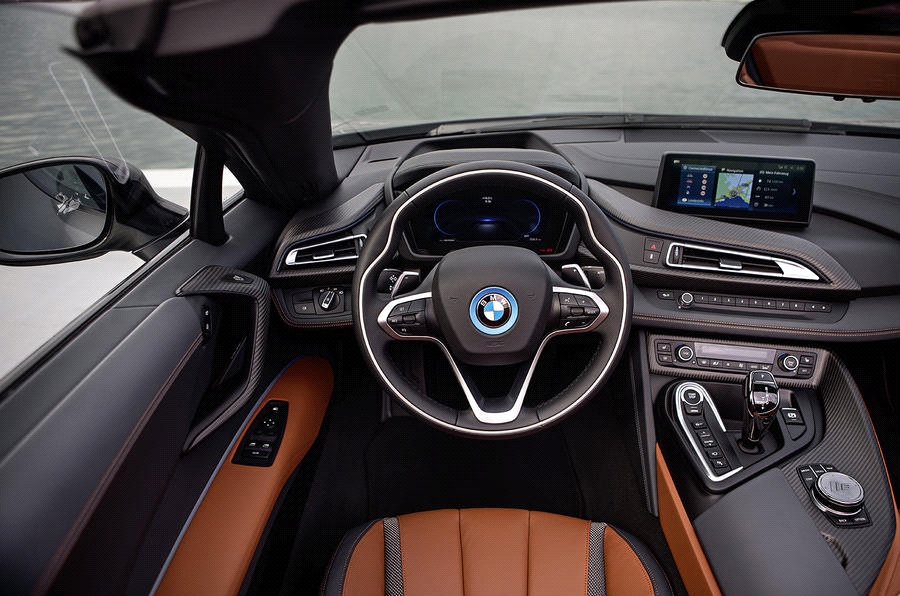 It should be said that there's no shortage of options at this price-point, but none stick out so clear as the new BMW i8 Roadster. This car is dripping with style and panache, but hasn't lost it's mission. Starting all the way from production, this is still one of the most Eco-friendly cars you can buy. The BMW i8 Coupe was always known for having a dual personality: hybrid during the day / sports car at night. However, the roadster has given it a third personality for those seeking the sun. If you're interested in how you can get one or would like to learn more, please give us a call here at BMW of Westlake (440)887-0000. We hope you're as excited as we are!