The All New 2019 BMW 8 Series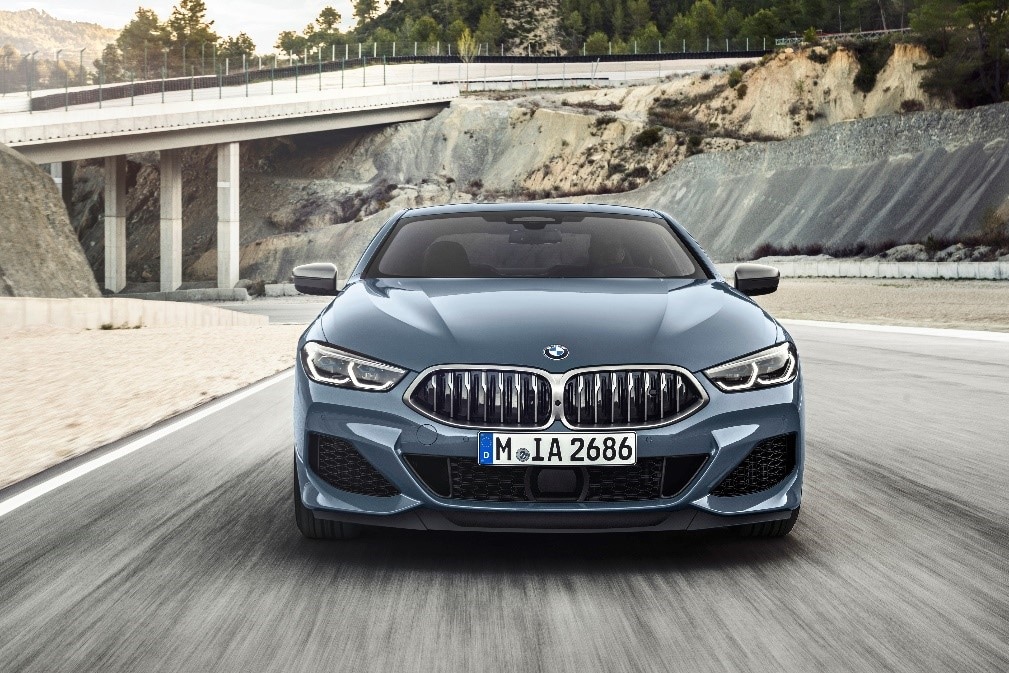 It's been a long time since BMW has had the pleasure of producing a car under the 8 Series moniker. The one shown off in the pictures is the M850i variant. It is packing BMW's 4.4L V8 engine pumping out 523hp and 553ft.lbs. of torque. That's enough to thrust its way to 60 mph in only 3.6 seconds. That's faster than an M4 GTS (3.7 sec)!!! That all happens from a Steptronic Sport automatic transmission, fed to BMW's xDrive all wheel drive system. That also features an electronically controllable locking differential. That helps to put power down even under extreme cornering.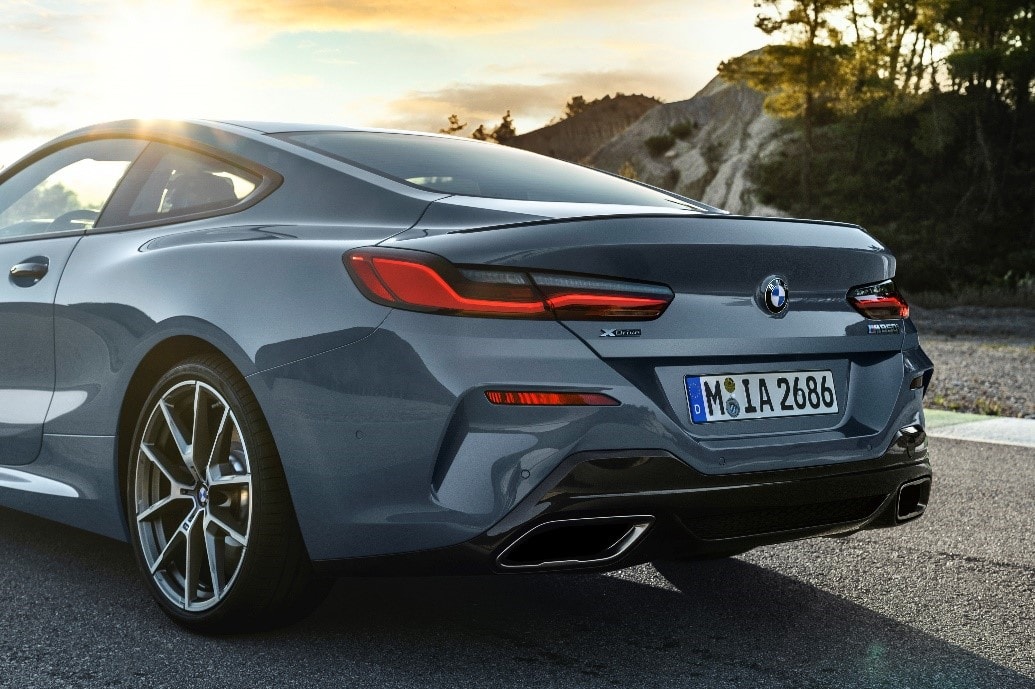 Its styling matches its speed as it oozes performance from every angle. The pictures above highlight the designs chosen for the taillights, shoulder lines, and front/rear bumpers. Its aggressive stance is complimented by the traditional M Sport accents. The blue brake calipers shouldn't be confused with anything other than BMW's amazing M Sport brakes. The front headlights are also available in BMW's signature LaserLights.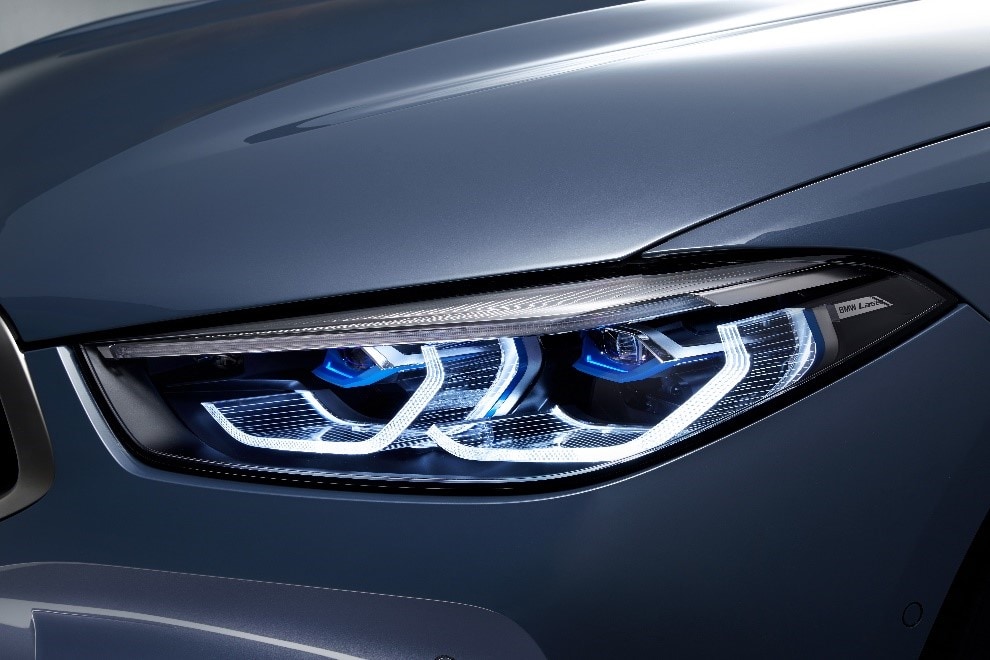 The all new 2019 BMW 8 Series will come standard with BMW's Individual Merino interior upholstery and alcantara headliner. This beautiful interior is tastefully appointed with different colors and trim options to set itself apart. Some features and design cues are borrowed from the 7 series (G11/G12), while some are new and fresh. This will also include BMW's new digital instrument cluster as well as the new style gear shifter. The M Adaptive Suspension should also help it to feel stable, yet supple.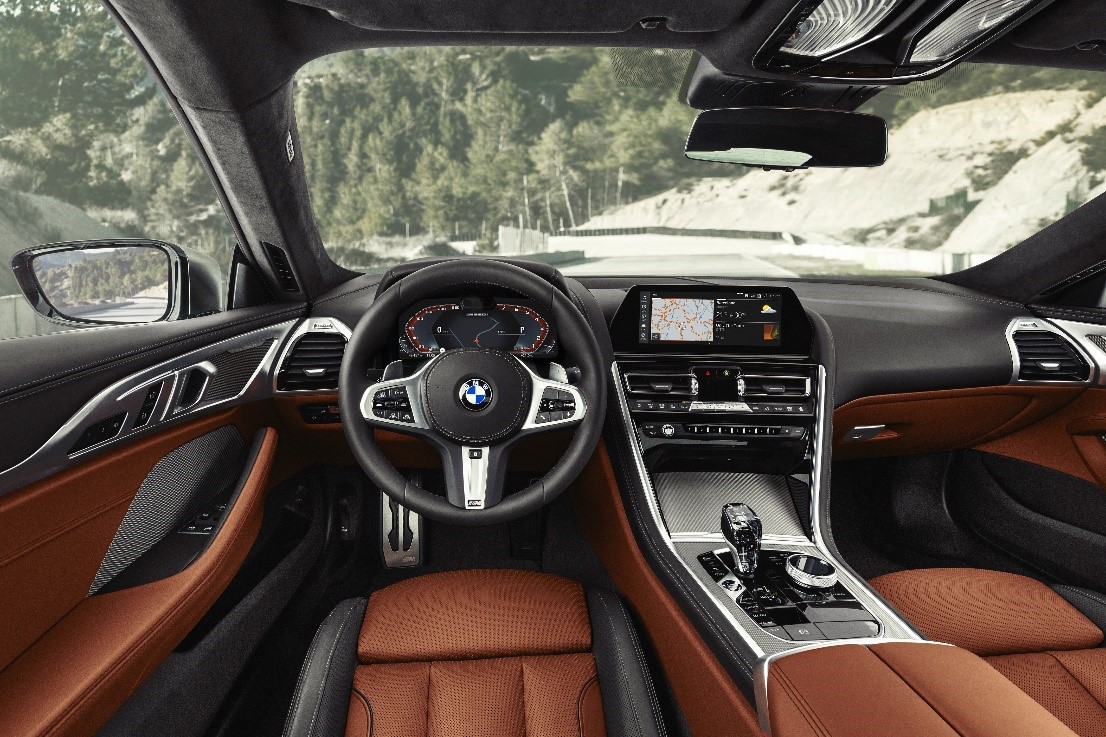 The simple, yet refined nature aims to reflect the buyer. This is a dynamic car for a dynamic life. The performance is visceral. The luxury is apparent. The technology is approachable and works for you. This is a car that appreciates you. If it seems too good to be true, that's probably because there's never been a car on this level before. Sure, there are cars that are more expensive, but none will make you feel quite like this. BMW is in a league of their own when it comes to blending the best of all worlds. To learn more about the new 8 Series please visit BMW's press release for this new vehicle: 2019 BMW 8 Series. To see if this or another BMW is the right fit for you, please contact us here at BMW of Westlake at (440)887-0000. We look forward to sharing this excitement with you!