BMW Genius Corner | M Performance Parts and Accessories
Imagine you are scheduled to pick up your new BMW adorned with your favorite color: one you've never seen on the road. You've patiently waited several weeks for it to arrive amidst a barrage of updates on its location and production status, but today is your delivery day. You can barely contain your excitement! You go to the dealership to pick it up, and fly through the paperwork. You sit down with a BMW Genius to go over all the cool and new features your car has to offer. You're at an all time high, but unfortunately it doesn't last. Just as you pull out of the dealership, you see a car like yours drive by. That car has the exact same color. No! This can't be! You've waited so long to get this to have something unique. How could this happen? Not to worry, we have a solution!
Many people love the way BMW's look, but you don't have to stay conservative with the look of your Ultimate Driving Machine. Let me introduce you to BMW M Performance Parts and Accessories.
For those that want their Ultimate Driving Machine to have the Ultimate Attitude, we have some accessories that will help achieve just that. We just so happen to have a 430xi Gran Coupe in our showroom at BMW of Westlake to illustrate what can be possible. It features an M Performance exhaust, carbon fiber rear spoiler, carbon fiber mirror caps, carbon fiber front splitter, Alcantara/open-pore carbon fiber M Performance trim, M Performance side skirt decal, and some gorgeous 20" wheels adorned with Pirelli P Zero's. I'll have some pictures down below: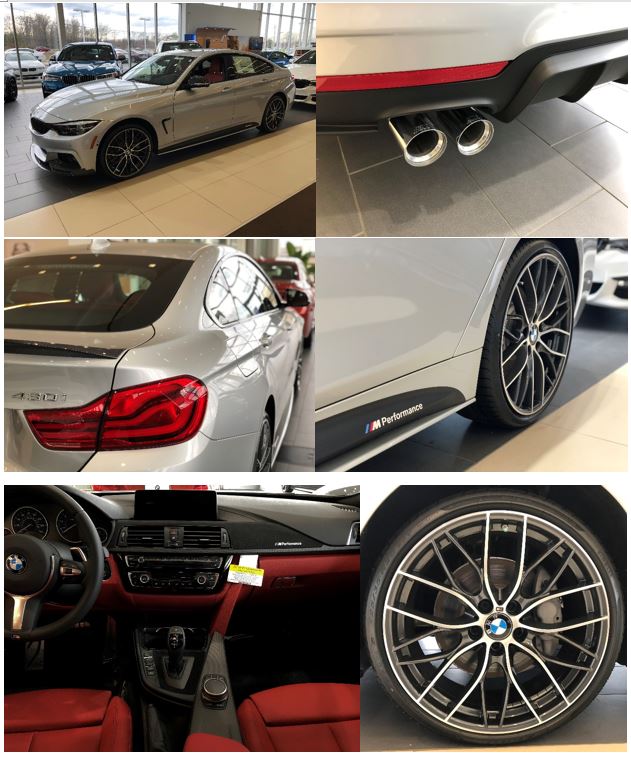 If your interested in finding out what parts are available for your BMW, give our parts department a call at (888) 813-3083. Don't let other people rain on your parade. Be unique!