BMW Genius Corner: 2018 BMW M3 CS
It's finally here! We have gotten our first M3 CS in. This is where I must exercise a bit of self-control. You see, this car is THE M3. While the current M3 is a great car, this upgrade takes it to that next level. Rarely does a car come out that excels at everything. But perfection is near impossible and doesn't occur with the first try. Throughout the life of this generation of 3 and 4 series, we have seen incremental improvements leading up to this. Let's dive in.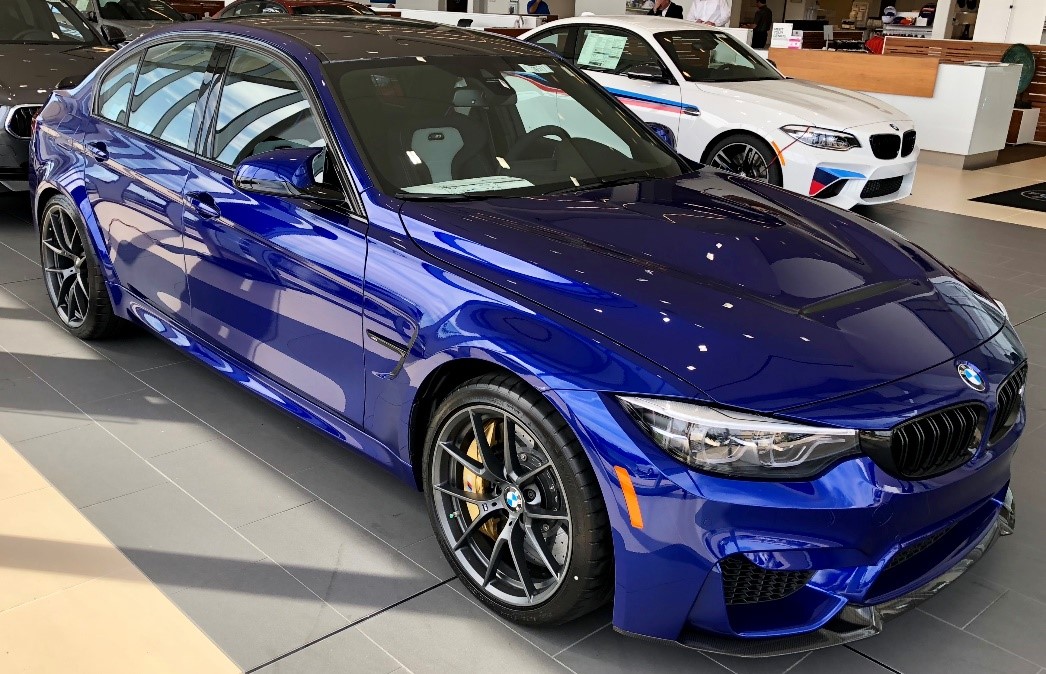 The M3 sedan and M4 coupe/convertible (F80 and F82/F83 respectively) have carried on its legacy which began in the latter half of the 80's with the first M3. The initial launch of the current M3 saw success built on a fun and competitive chassis propelled by 425 HP and 406 ft lbs of torque. With it's quick-shifting DCT, it was able to launch to 60 in only 3.9 seconds. A couple years ago, BMW had their sights clearly on the track enthusiast with the birth of the M4 GTS. While the addition of water injection was cool (pun intended), the wildly high price tag and track-oriented stiffness made it impractical as a daily driver: two of the many "Goldilocks" qualities that give the M3 it's brilliant-yet-practical charm. Yet this didn't stop customers from loving what BMW did.
This ushered in demand for a higher performing and more aggressively styled M3/M4. Say hello to the Competition Package. For $4,750 more, you could enjoy 19 more horsepower, 0.1 sec reduced 0-60 mph time, GTS inspired 20" alloy wheels sans acid orange, black accents on the tailpipes and badging, and lastly seats also inspired by the GTS with cutouts in the seatback for additional weight reduction. Success! The only drawback is our insatiable flawed human desire for even more performance. That brings us here.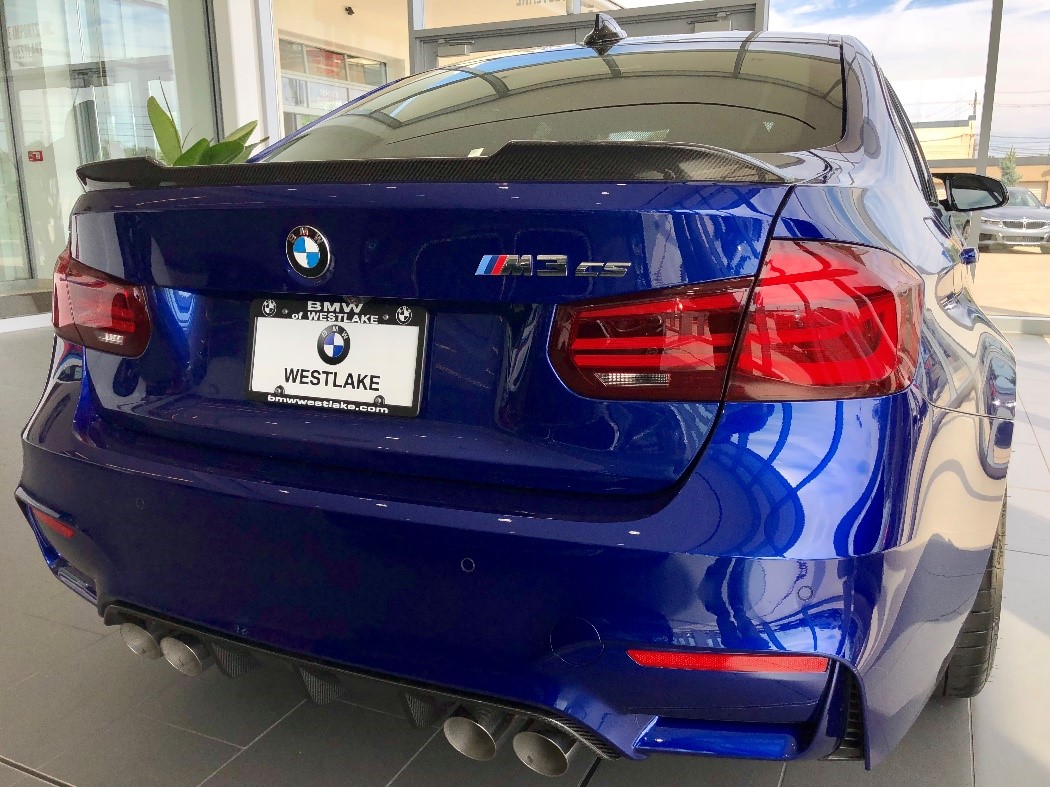 What seems like a long time coming has really only been a few years in the making, but BMW has hit this one out of the park just in time. Bumped up to 453 HP and 443 ft. lbs. of torque, the engine employs many pops and burbles as well as high revving roars reminiscent of the M4 GTS. Carbon fiber also adorns the exterior of the car as always. A front splitter and custom rear spoiler are used to create additional downforce to compel you to take each corner a little faster than the last. The suspension is mostly unchanged from the Competition package with the M Adaptive Suspension coming in standard.
The push toward "performance over everything" usually leads to ride discomfort, but thanks to that M Adaptive Suspension as well as the 19" front wheels, the M3 CS is able to soak up bumps with poise. The interior has also gotten more of the GTS treatment, going so far as to switch back to single zone climate control. It also mirrors the center console configuration. A two-tone Merino leather adorns the seat surfaces in style. Carbon ceramic brakes are on this particular model as well, which should help with decreased stopping distance for added safety, performance, and longevity.
Of course, being a BMW, it comes with the latest in technology to keep everyone satisfied. Our current software has the best voice command system on the market in addition to being able to seamlessly connect with your mobile devices for wireless app streaming. Syncing calendar appointments for automatic navigation or remote services are also a breeze. The head-up display ensures your eyes stay fixated on the road ahead, while giving you necessary information at a glance. The M3 CS has just as much room in the back seat and trunk as a traditional 3 series to give you ample cargo and passenger space.
There's no doubt that this is a special car. While the first 1985 M3 had only 192 HP, this current iteration manages to maintain that special sauce while more than doubling the power. This car is incredibly quick, yet can be enjoyed slow. You can lead the pack around the local track and still take the kids to school. Drive it down the street or across the country. No matter what you do with it, you'll have a smile. That's what driving the perfect car should be.
Normal
0
false
false
false
false
EN-US
X-NONE
X-NONE