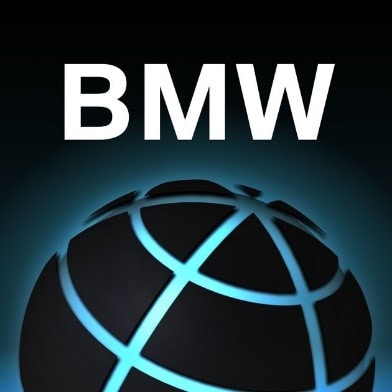 If you've used the BMW Connected App [or the older BMW Remote App] in the past, it has gotten even better! With the latest update, BMW has made their mobile connectivity even better. To get the most out of this app, you must have one of the latest versions of BMW's iDrive, and an active BMW ConnectedDrive subscription. Even those with older versions of iDrive can still take advantage of some newer features, however. If you haven't had a chance to download it or try it out yet, please visit the Apple App Store or Google Play Store and download it for free today!
https://itunes.apple.com/us/app/bmw-connected/id1087277146?mt=8
https://play.google.com/store/apps/details?id=de.bmw.connected&hl=en
With this update, you still have the ability to lock / unlock the doors remotely, flash the headlights, honk the horn, turn on the vents, and send navigation to the car. BMW sees the active need to advance the technology in the car and how it relates to our everyday lives. With the push toward autonomy, our work and personal lives have a greater focus in the car.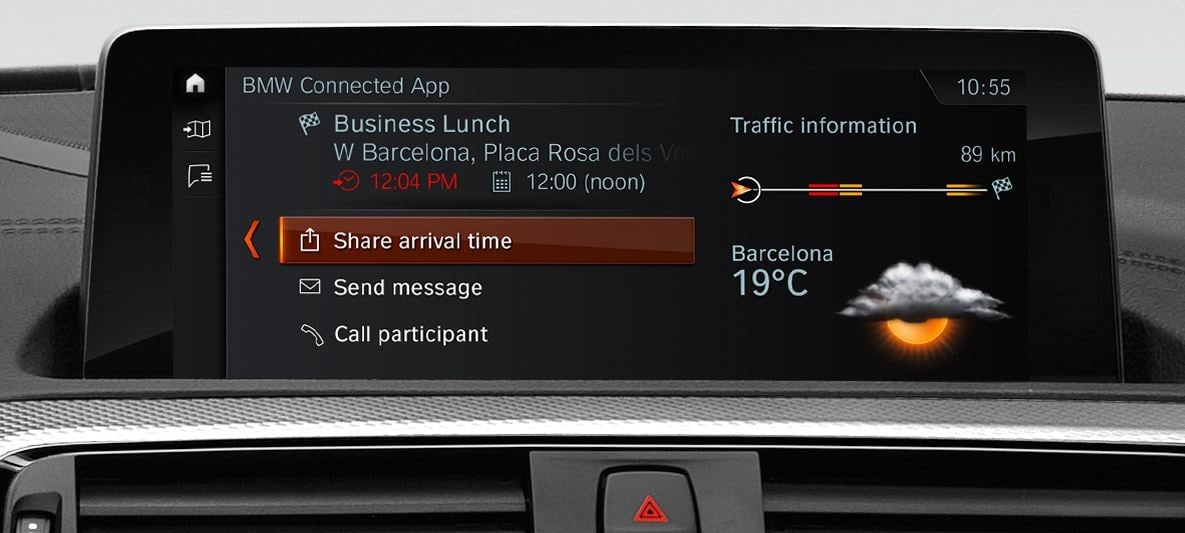 The updated BMW Connected app allows your calendar to be automatically synced when the car is turned on. Not only does this allow you to view appointments, but also to start navigation without having to input anything additional. In conjunction with taking care of tasks on your behalf, your BMW Connected app is always monitoring appointments you have to customize your experience. For example, if you have a reoccurring appointment in your phone at the same location (with no saved location on your phone), the BMW Connected app with learn that location and be able to suggest a time to leave based on current traffic conditions updated from the cloud data. That's just scratching the surface for what BMW has planned for future revisions!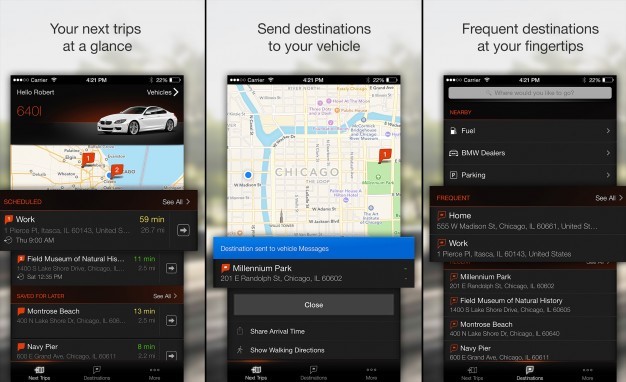 When you want to send Navigation to the car, it has never been easier. All you have to do is go to either your "Next Trips" tab at the bottom of the screen for existing appointments/events or go to your "Destinations" tab for customized destination searches. The BMW Connected App uses Google Maps for familiar usage and POI searches. This in tandem with the shared traffic data makes getting from point A to B even easier!
For those cautious parents that let their children drive their BMW, you also have location sharing available from a private website so family members can be updated on trip progress. If that wasn't enough, those with a new 5 Series with the surround view can remotely access the cameras around your car to check on it from anywhere in the world. This is the beginning of major updates to start changing the way people think about mobility. Stay tuned for more updates as BMW pushes forward as the leader of mobile connectivity!
Normal
0
false
false
false
false
EN-US
X-NONE
X-NONE