BMW Genius Corner: Rear Entertainment System

This week we will focus on the optional rear entertainment system available in new X5's, X6's, 5 series and 7 series. Using this system is easy with the included remote (pictured above). The sliding button at the bottom switches control between the left and right rear screens.

Using this system allows the rear passengers to control a multitude of features from watching DVD's or Blu-ray's to even being able to send a suggested destination to the front for approval. It's possible to limit what the rear system has control over as well. There are varying levels of access available depending on your situation.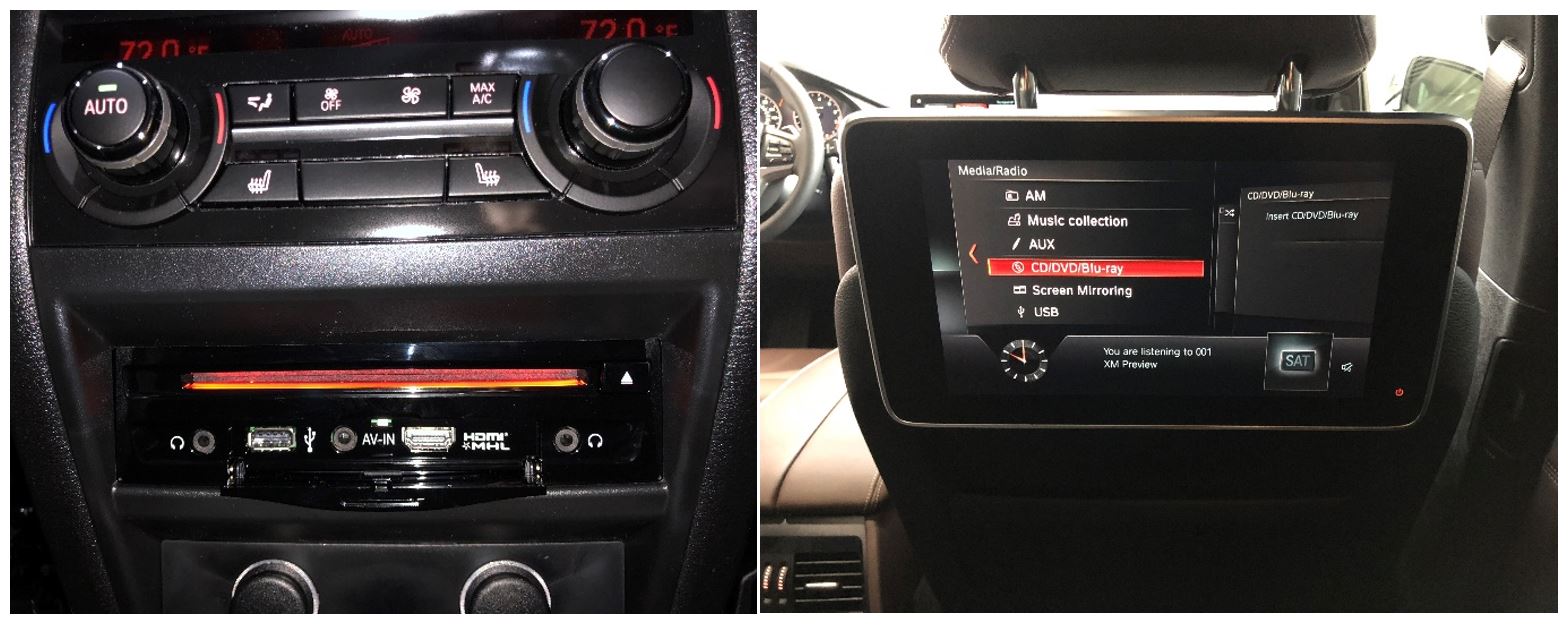 If DVD's or Blu-ray's aren't your thing, you can always plug hook up a game system like an Xbox or PlayStation via the HDMI port. You can also use that for a FireTv stick or an Apple TV. You can use separate headphones via the 3.5mm jacks, or sync up Bluetooth headphones. You definitely have some options to expand on the built in system!
The Rear Entertainment System is not for everyone. But if having available content and flexibility from the rear seat sounds good to you, you may want to consider it! If you currently have it in your vehicle and have questions regarding it, please feel free to contact our BMW Product Genius Team here at BMW of Westlake with any questions you may have!
Normal
0
false
false
false
false
EN-US
X-NONE
X-NONE